When you're new to meal planning, one of the first things I recommend people to do is "try on" other types of meal planning.
Using Theme Dinner Nights to plan your meals is one such way to make meal planning easy- and it's fun!
Ever feel like you sit down to meal plan and your brain goes panicked and blank? Yeah. Starting from scratch is meal planning the hard way.
So, what's a "themed dinner night", exactly?
Let's start first with the important first step: beginning with a structure already in place makes things 10x easier.
A "Themed Dinner Night" creates such a structure to jump off from.
By assigning different "themes" to different days of your weekly or monthly plan, you can draw inspiration from a suggestion, making the whole process easier and- arguably the most important- faster. Because who has time to spend meal planning, anyway?
One thing I love about using themed dinner nights is it helps get you from "What should we eat for dinner every night?" to "Oh! I know what we're having!" much, much faster.
Here are some fun (and new!) ideas for Themed Dinner Nights to add into your rotation (yep- there are 17 here!):
But first! Knowing the TYPE of meal planner you are makes ALL meal planning sooooo much easier. Click the button below to take the quiz, and discover your first meal planning step on the road to success!
---
1. Lebanese Night
Get some Middle Eastern cooking in your kitchen and take advantages of how heart-healthy this style of cuisine can be!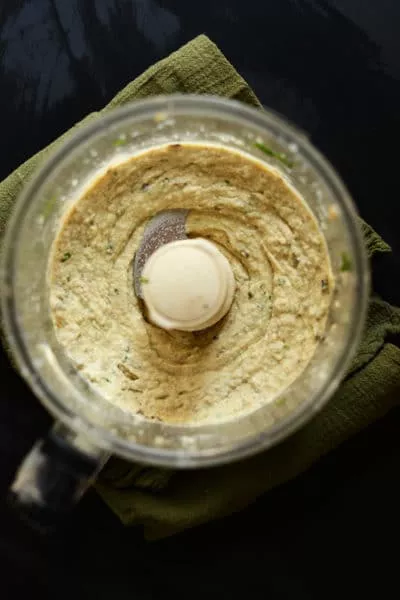 Baba Ganoush from The Minimalist Baker
Traditional Falafel from Tori Avey
Ethereally Smooth Hummus (literally the smoothest recipe for hummus I've ever had) from Smitten Kitchen
2. Spanish
Fresh and smoky flavors are hallmarks of this cuisine. We're obsessed with Spanish food in our house.
Spanish Tortilla is the Easiest Weeknight Dinner You Haven't Tried Yet from Percolate Kitchen
15-Minute Gazpacho from Cook the Story
3. Mexican Street Food
Mexican food is so much more than tacos, but let's be honest: they're everyone's favorite. Sticking with a "Mexican street food" theme means you're making quick, tasty recipes, like: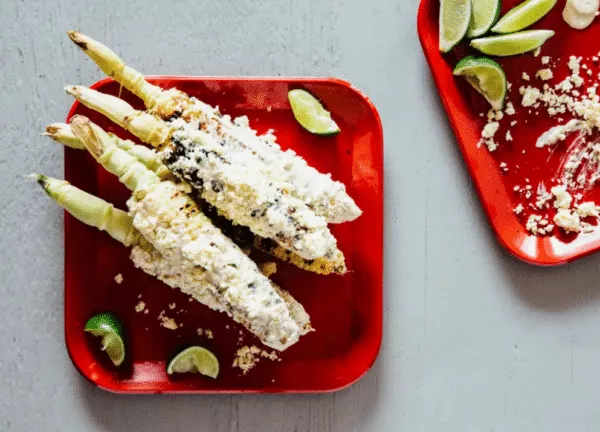 How to Make Elote (Mexican Street Corn) from The Kitchn
Easy Tamales from Mexican Please
Red Chilaquiles from Isabel Eats
4. Greek
My family and I live in Western Queens, and we LOVE Greek food here in Queens. Astoria, traditionally the largest conglomeration of Greek descendants in NYC, is right next door to our neighborhood and has arguably the best Greek food in the city. When you're making Greek food at home, think fresh ingredients paired with briny flavors like: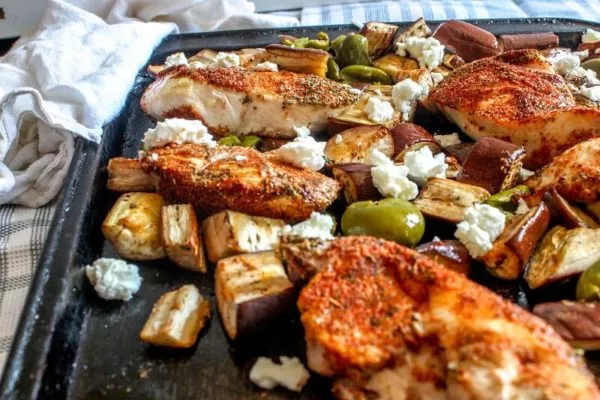 Greek Chicken Sheet Pan Meal (this is easily the most popular recipe on my blog!)
Lamb Meatballs with Tzatziki and Roasted Lemon Paprika Zucchini with Feta from Percolate Kitchen
5. 'Bar' Night
I love this idea to the death and even recorded a podcast about it! DIY Dinner Bars are fun, make "cooking" easy on you, and the bonus is it encourages kids to eat since it gives them the feeling authority over their plates.
DIY Dinner Bar Nights from Percolate Kitchen
Best Tips for Making a Pizza Bar from Living Locurto
6. Sheet Pan Meals
I'm obsessed with sheet pan meals. I even wrote a cookbook about my love of them! They're exactly what they sound like: a full meal, cooked on one sheet pan in a hot oven. Here are some of our faves:
Korean Salmon and Bok Choy Sheet Pan Meal
Sheet Pan Pork Schnitzel with Creamy Caraway Cabbage
7. Vegan
Plant based does NOT equal boring. In case you've been stuck living in an Internet-free existence since 1991, veganism is simply eating without any animal-based byproducts. Beyond meat, think:" cheese, eggs, even honey. And while it may seem tricky to do so, it can actually be pretty liberating. Here are some great examples: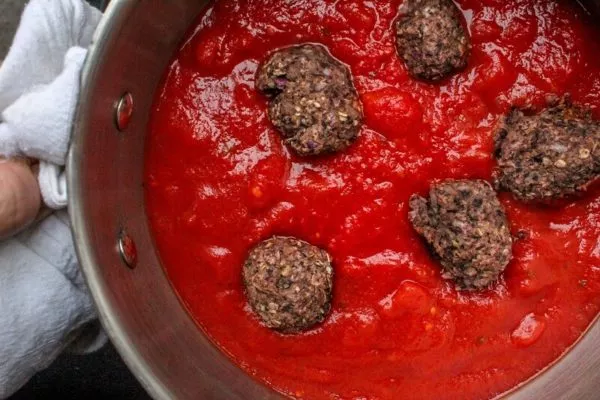 Black Bean "Meatballs" (Vegan, Gluten-Free) from Percolate Kitchen
Curried Cauliflower and Chickpeas from Percolate Kitchen
8. Casseroles
Not your grandma's casseroles anymore, mama friend. Casseroles are usually budget friendly, but they can be fun and flavorful also- like the few I've listed below. Bonus? Casseroles are usually super freezable. Make two, save one for later- you'll be happy you did.
Old-Fashioned Tuna Noodle Casserole
Breakfast Casserole from Percolate Kitchen
Green Bean Casserole From Scratch from Percolate Kitchen
9. Breakfast
BFD ("Breakfast For Dinner" for the uninitiated) is the OG of Meal Plan Theme Nights, and it has SO stood the test of time. It's mega kikid-friendlytoo- increasing your chances of skipping the "I don't wannnnnttt itttttt" whine at the dinner table, which is always #goals
Make-Ahead Breakfast Casserole with Spiralized Sweet Potatoes
Sheet Pan "Quiche" with Leftover Veggies and Protein
10. Snacky
Snacky dinner is what I like to call my tongue-in-cheek "Tapas Night", which is my joking way of referring to the nights I "make dinner" from what we have left in the fridge, put it all on the table, and let everyone dig in.
Think: 1 little bowl of leftover mac and cheese. Some olives. Half a block of cheese cut in chunks. A hamburger patty cut in quarters.
Just put all your leftovers on pretty plates and put them on the table and say, "have at it, team". It's a win-win for everyone.
These are usually the nights I just "give up" and put a tablet turned to Netflix on the table.
Some nights you just gotta. No shame in it, mama friend.
11. Cookbook Night
The idea of this theme night is to pick one cookbook at a time and work through it, making all the recipes you find interesting. It's a great way to try out a book and add new stuff into your repertoire without feeling overwhelmed.
12. Salads (pasta, veggies, etc)
Salads don't always have to mean lettuce based, although those are great, too. Think pasta salads, veggie-only salads, chicken salad.
Warm Cabbage and Root Vegetable Salad from Percolate Kitchen
Tomato Rice Salad with Goat Cheese from Percolate Kitchen
Tabbouleh Salad (Easy to Make Side Dish & Meal Prep!) from Percolate Kitchen
13. Grilled Cheese
Needs no introduction: simply the greatest vehicle for cheese, ever. Also supremely kid-friendly.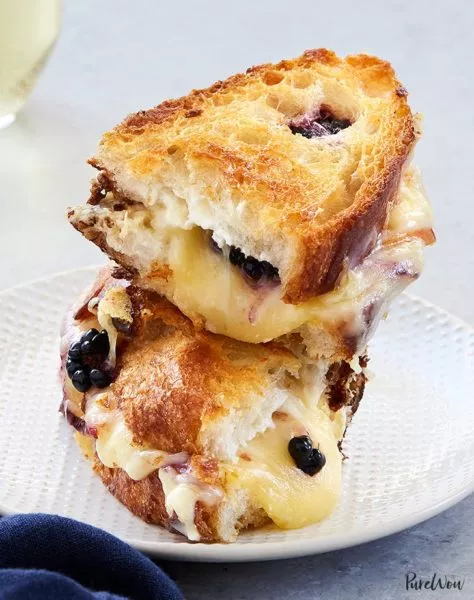 Blackberry and Peach Grilled Cheese from PureWow
Breakfast Grilled Cheese from Soup Addict
14. Instant Pot Dump Dinners
I'm obsessed with Once a Month Meals, and my freeze usually has a couple grab-and-go Instant Pot Dump Dinners at any given time. Some of our favorites (that cook great from fresh or frozen!)
Short Ribs with Fresh Plums and Oregano (Instant Pot, Crockpot) from Percolate Kitchen
Instant Pot Chicken and Dumplings from Percolate Kitchen
White Chicken Chili in the Instant Pot from Percolate Kitchen
15. Crockpot
Another OG of theme nights, the crockpot is (and should be!) a mainstay with busy families. Here are three of our faves around here: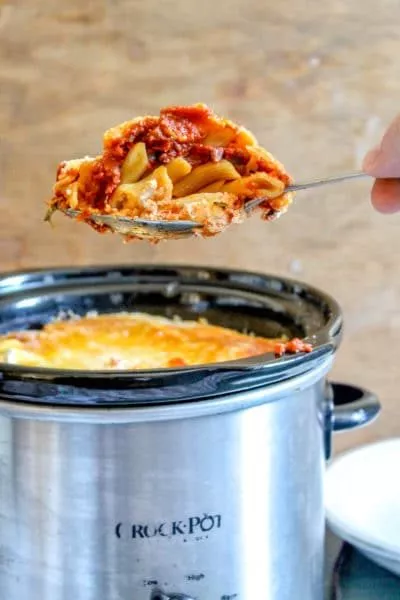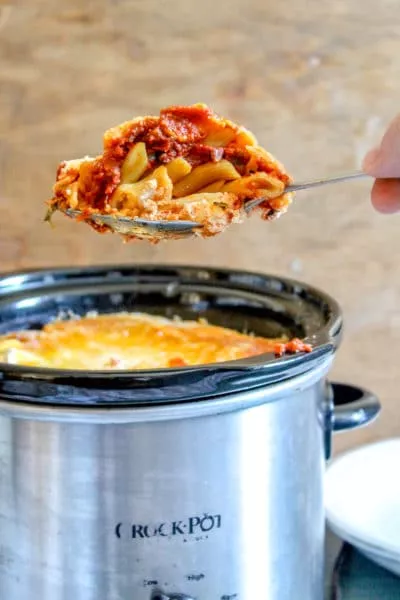 Slow Cooker Brown Sugar Garlic Chicken from Dinner Then Dessert
Crockpot Pork Carnitas from Live Well Laugh Often
16. Sandwiches
This goes a little more hand-in-hand with the grilled cheese night, but a good sandwich doesn't have to have cheese in it. Think:
Chicken Ranch Wraps from Gimme Delicious
Dairy-Free Sandwich Ideas from From Jessica's Kitchen
17. Baked Potato
Another idea lifted from the DIY Dinner Bar post, I love Baked Potato night! It doesn't have to be regular white potatoes, either: sweet potatoes and even baby potatoes rock for baked potato night.
Cheesy Pesto Twice-Baked Potatoes from Percolate Kitchen
Baby Roasted Potatoes with Rosemary from Rachel Ray

There you have it: 17 Theme Night Ideas to jumpstart those meal plans! If you try one of these (or have more ideas) I'd love to hear them!

---
Don't forget! You BEST BET at successful meal planning starts with knowing your MEAL PLANNING TYPE. Take my quick, free quiz to find out which type you are!