I know it's not the MOST fun you can have in your week, but if you need a way to figure out how to meal plan when you hate doing it, I'm your girl.
In this post, I'm breaking down how I meal plan on the weeks I'm not feeling it, tricks and tips for doing it fast, and how you can "meal plan" without all the hardcore planning.
When you're not in the mood to meal plan, do any of these sound familiar?
"I know I need to meal plan but I hate it!"
"I know I need to meal plan, but we like to go with the flow."
"I can never stick with what we've planned to eat so I just stopped doing it."
If so: I get it, girlfriend.

Meal planning is not the most fun.
Well, for me it's fun. I like nerding out with calendars and pretty colored pens and thinking about food.
But for like, normal people, meal planning is just not the most fun thing ever.
Plus, who has the time to do so? It just feels like it takes so much time, the whole planning thing.
First: You gotta look in the fridge.
Then: Check the pantry.
Then: Double check your grocery budget and make sure you husband didn't blow it at the deli.
And then: Actually plan the thing and make sure what you're making is something the kids'll eat, or you may as well just throw those hunny bills out the window because god forbid they decide they hate chicken this week.
Then you still have to find the time to shop, cook, and actually execute it or all that time planning will be for nought.
It can be exhausting.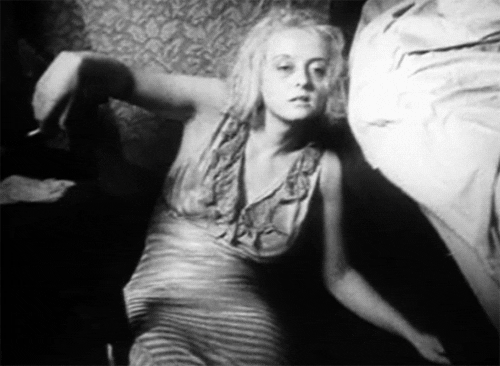 But you know what's awesome about meal planning? It can be molded to fit your life, not the other way around.
Here are some of the common complaints I hear about meal planning, and how I stop those complaints in their tracks:

---
"I'm just too busy to figure out how to meal plan."
Try this instead: the meal plan rotation plan (and yes, I said "plan" twice. Just go with it.)
I fall back on this one during busy spells in our lives, like the start of a new school year, or a month where there's a lot of travel.
Simply put, you figure out 5 or 6 days of meals.
Then you buy the ingredients for these meals.
Then you do the same meal plan next week.
And the week after.
And the week after, until you're totally sick of the whole thing- and that's when you change it up.

Meal planning this way will take the burden of thought off your plate, freeing your busy mama brain up for more important stuff. Or just, you know, time to chill in front of Netflix and turn your mind off for a bit. Because we need that, too.
Read more of what I think about the Meal Planning Rotation here.

"I hate figuring out what to meal plan."
Here's an idea: steal other people's ideas.
This is the internet, baby! Where there are thousands of meal plans out there for you to get inspiration from.
My personal favorite place to do it is from Pinterest. Just type "meal plans" or "weekly meal plans" up in the search bar, and here's what you'll find:
See the tiles at the top, that say "On a Budget", "Printable", "Family", etc? If you're unfamiliar with Pinterest, that's where you can narrow down your needs and find blog posts, websites, and more that are related directly to your needs.

If you want to keep some great meal plan ideas in your feed, I have a whole section of my Pinterest account dedicated to meal plans, just click here to check it out!

"We always change our minds halfway through the week."
Then here's what you do: plan for that.

I call it "giving your backup plan a backup plan".

Did you start the meal planning week with gusto, get to Wednesday, and decide you'll never want to eat the stuff you planned for this week?

Cool, I do that too! If I've bought ingredients that I realistically know won't be used, I'll take 10 minutes to pack up what I can and freeze it, then I roll with the stuff I'm in the mood to eat.

To help make that as easy as possible, I'll keep a short list of stuff we always like, so I can grab it and make without feeling guilty.

For us, this grab-it-and-go list includes (among others):
Chili (I like making it with ground turkey)
Curry (either Green Curry or Pumpkin, sometimes in the slow cooker)
Greek Chicken Sheet Pan Meal (psst! Cubed eggplant freezes awesome)
"How can I meal plan when every family member eats something different?"
This one is a little trickier, and it's the number one issue I hear from my clients of Customized Meal Plans.
Here's an example of what I mean:
👉You've eliminated dairy for breastfeeding.
👉Your husband's on the keto diet (high fat, low carb).
👉Your one kid hates rice.
👉Your other kids is allergic to gluten.
👉You and your husband both work full time, so you all basically live on granola bars and Chick-Fil-A, and it's driving you insane.

Here's what to do about it: Hire a professional meal planner.
There are tons of them on sites like Upwork or Etsy, and you don't have to stick with them long-term; just a few weeks is usually more than enough to figure out a groove, get some new recipes, and break out of old patterns.

But you don't have to hire it out. With a little creative planning, you can get on top of crazy dietary situations, too!
First, carve out  time to meal prep. In these situations, you're not just meal prepping ingredients, but you're meal prepping sides to swap as well.

I utilize the heck out the crockpot and Instant Pot for these meal prep sessions. Make a quinoa pilaf in the crock pot and a chili for lunch in the Instant Pot while you're chopping and bagging veggies to roast later in the week.
Then, make sure that the recipes you choose are easily customizable to your needs.
For example:
Chicken and Olive Burgers. Swap buns for lettuce wraps and cheese for mayonnaise and everyone gets roasted veggies on the side.
Thai Larb Pork Bowls. Swap rice for quinoa, add extra veggies for others.

See? It takes a little extra planning, but it's totally do-able. And as usual, an awesome place to start looking for these recipes is Pinterest.

---
---